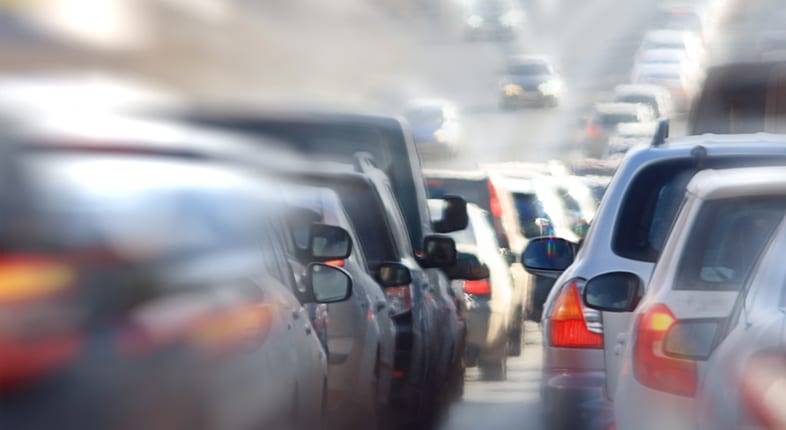 Auto Accidents in Tennessee – Questions and Answers
The Rocky McElhaney Law Firm, located in Nashville, Knoxville and Hendersonville, Tennessee has helped accident victims recover from their injuries for over 14 years. While each and every auto accident case in Tennessee is unique, there are a few questions we get during nearly every consultation and conversation. We have provided some answers to those questions below. If you need further details, call our office at 615-425-2500.
What should I do following a car accident?
First, you should check if you were injured and call an ambulance, if necessary. In addition, call the police to have a crash report prepared.  If you are able, get contact information and insurance information from the other party involved. Do not say things like, "I'm fine" or "I'm not hurt." Some injuries may not be apparent immediately and these types of phrases can hurt your claim. Look for witnesses and take photographs of the accident scene and if you are injured, take photos of your injuries as well.
Accident Checklist
Seek medical treatment
Contact the police to have a crash report prepared
Get other driver's contact information
Look for any potential witnesses
Do not give a recorded statement
Call the Nashville car accident lawyers at Rocky McElhaney Law Firm
How long do I have to file an auto accident lawsuit in Tennessee?
With some limited exceptions, the statute of limitations to file a lawsuit in Tennessee is one year from the date of the accident, but as we may need time to bring in experts and research your case, the sooner you contact us, the better.
Do I have to go to court?
You need to be prepared to go to court because being prepared to do so will bring the maximum potential recovery in your case. However, many cases never reach a judge or jury.
The insurance company's initial offer is usually the least amount possible, but when the evidence stacks up against them, they will want to avoid the litigation costs and try to settle outside of the courtroom.
Remember, the insurance industry is a business. They fight for their profit. We fight for you!
How much is my auto accident case worth?
The amount you can recover depends on a variety of details including the extent of your injuries, the cost of the medical bills, how severe the negligence of the other driver is, as well as the evidence available and the perceptions and opinions of the judge and/or jury. At Rocky McElhaney Law Firm, we pride ourselves on having the knowledge and resources to help you achieve the best possible outcome.
What are your rights as an injured passenger in a car accident?
If you have been injured in a car wreck while a passenger in someone else's vehicle, you may have a right to recover not only from the party who hit the vehicle you occupied, but from the person you were riding with. Understandably, sometimes injured victims don't want to seek compensation from or sue their friends for their injuries. However, the fact is you are making a claim against the insurance company, not your friend.  This is the reason people have insurance - to protect their assets and loved ones as well as to provide for the injuries and damages he or she may cause to someone else.
As a passenger, you are owed a duty of care by the driver of the vehicle you occupy. If the driver fails to exercise reasonable care and their failure to do so resulted in your injuries, then you should contact our office to learn how we can help protect your rights.
Another reason you may have to pursue a claim against your friend's insurance policy is if the at-fault party does not have enough coverage. If your damages exceed the policy limits of the person who caused the wreck and your friend or the person you were riding with was not at fault, then you may be able to recover under your friends uninsured/underinsured motorist coverage. Again, this is why it is so important to get an attorney involved as soon as possible.
Should you give a recorded statement to the insurance company?
After you have been in a car wreck,  the insurance company for the at-fault driver will contact you to take your statement and will ask if they have permission to record the call. This is one step in the investigation process. They will take their insured's statement, request the police report and want to talk to you as well. We almost always tell our clients or potential clients, if they haven't already, don't give a recorded statement.
Why? There are several reasons, some of the most important are:
The claim adjuster that calls you has been trained to ask questions that will trick you and devalue your claim.
You don't know what information the adjuster needs to assess liability and therefore you may share too much or too little.
If you are a victim of someone else's negligence and are directly dealing with the impact of the wreck, you are not in the best position to make decisions regarding your legal rights.
What do I do if bad roads caused my car accident?
Not every car accident involves multiple vehicles. Sometimes, we get phone calls from people involved in single-vehicle wrecks who are trying to find out if there is any way to recover due to "bad" roads. The short answer is that in some cases, we have been able to help people involved in single car accidents caused by a road condition.  It may be possible to recover from the entity that is responsible for maintaining the area of road where the injury occurred.
I'm Partially At-Fault for My Car Wreck? Should I Still Call a Lawyer?
Truth be told, you may have no idea who was more at-fault for the wreck or what the exact percentage of fault is on either party. This percentage is dependent upon all the facts of your case that develop through investigation and litigation leading up to trial.  If you have been hurt or injured in the wreck and have found yourself in this very complicated situation, take heart.  You don't have to wave your white flag just yet.  Our experienced car accident attorneys can help.
If you have further questions, call the Rocky McElhaney Law Firm today!
Our compassionate Tennessee car accident attorneys and paralegals can answer most of your questions during one of our free consultations. Schedule one at our Knoxville, Hendersonville or Nashville law office on world famous Music Row today by calling 615-425-2500 or contact us online. At Rocky McElhaney Law Firm, we fight for you!